Regional Business Partnership Network
Thu Aug. 27th 2020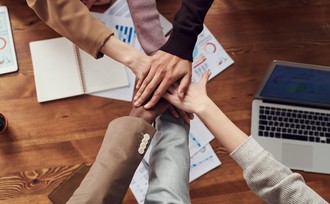 As we're now an approved registered service provider you may be able to access funding for us to work together on any HR matter you may have.
This means that if Covid-19 is having an impact on your business then you may be eligible for a voucher of up to $5,000 excluding GST to cover 100% of services and advice we may provide under the Covid-19 business Advisory Fund.
It may also be possible for part funding for the Capability Development Voucher Fund. This provides up to 50% towards the cost of training and coaching services for eligible businesses. The maximum amount a business can receive in one year is $5,000 excluding GST.
You can find out more on www.regionalbusinesspartners.co.nz.
If you are eligible you must register your business with RBPN. This doesn't take long and you will need the following information:
GST number
Legal business name
Business contact person and email address
Year the business started trading or plans to start trading
Primary business location
Business physical address and
Business administrator's contact details.
After registering on the RBPN website you will be contacted by a RBPN Growth Advisor to discuss your business and challenges that it is facing. During this discussion you will need to tell the Growth Advisor what service you would like to obtain from us. After the Growth Advisor has assessed your business needs, they may issue you with a voucher and we can get underway. We suggest you contact us before doing applying, so we can identify your most important HR requirements at this time and how you can get the most benefit.
WE ARE HERE TO HELP
If you are worried and not sure what to do, please call and we will find a way through.
Disclaimer: This newsletter provides general guidance only and is not a substitute for individual professional advice. You should seek professional advice before taking any action in relation to the matters dealt with in this newsletter.