CORONAVIRUS – EMPLOYER'S OBLIGATIONS – PRACTICAL ADVICE
Wed March 11th 2020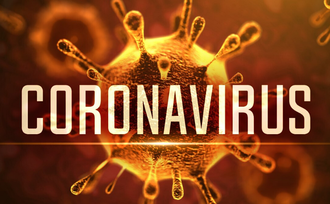 Below are the most common questions we are currently receiving and our general responses. Please note this information is provided as general advice and is not intended to cover specific circumstances. You should contact us to discuss specific situations.
1. What are our obligations if there is compulsory or voluntary quarantine?
a) Keep up to date through the Ministry of Health (MOH) website.
b) If you have employees returning to work who have travelled to or transited through countries listed on their website, discuss with them the MOH's advice and expectation to self-isolate for 14 days before they return to work. Remember, unless directed by the MOH this is not mandatory.
c) If the employee is agreeable to self-isolate at your request, or intends to do so of their own choice, consider whether they can work from home.
d) If they are not able to work from home, consider what outstanding annual leave and sick leave entitlements they have.
If they don't have any accumulated leave you may consider leave without pay or pay in advance of leave yet to accumulate. This arrangement should be in writing, with the employee agreeing that, should they leave before any advance leave is accrued, any shortfall may be deducted from their final pay.
e) If the employee refuses to self-isolate, cannot work from home, does not wish to use leave and wants to come back to work, but you say they cannot for health and safety reasons for the 14 days, generally if they are saying they are fit to work and you are refusing to allow them to work, you as the employer must pay that person for that period.
However given the directive from the MOH around its expectations of self-isolation an employer could arguably rely on this to prevent the employee coming to work on health and safety grounds and not be liable to pay the employee for the time they are away from work. If this situation arises, talk to us before taking any action.
It is important that you communicate with the affected staff member(s) in good faith to make arrangements around self-isolation and whether paid or unpaid leave, or a mixture of both will be used.
f) Ensure you have a current record of your employees personal contact information, i.e. mobile, email, address, next of kin.
2. What if we have a "Force Majeure" clause in our contract and we need to reduce hours/staff numbers?
Contact us before doing anything, because it may not be enforceable in the particular circumstances and, in any event, you will still need to follow due process.
3. What if we don't have sufficient work for staff and want them to reduce their hours, for example, from 40 to 30 hours per week?
This would be a variation to the terms and conditions of their employment. If they agree, a variation should be signed, but if they don't agree you must continue to pay the minimum number of hours recorded in their employment agreement if it is for a short period of time, otherwise you may have to consider restructuring the business.
4. What if, for genuine business reasons, we have to reduce staff numbers?
You would need to enter into a formal restructuring process, which would start with a letter to affected staff outlining your proposal.
5. Should we have a policy?
We strongly recommend that you put a policy in place which establishes guidelines to deal with the effects of abnormal, adverse external events and emergencies which cause, or have the potential to cause, significant detriment to your business.
Before formulating the new policy you should first check your employment documentation, i.e. employment agreements, staff handbooks and policies to see what is currently in place. Any changes may involve a written variation to the terms and conditions of employment and this must be considered carefully as part of the process.
If changes to existing terms of employment are contemplated it will be necessary to consult with staff and get their input before implementation.
What should be in a new 'adverse events' policy?
Some of the issues you might consider include:
What happens if there is a significant downturn in your business due to the event and there isn't enough work for everyone?
What if your workplace can't function normally or open?
What to do in cases of compulsory or voluntary quarantine.
Can your employees work from home or a different site?
Do your team travel for work?
What happens if schools close?
What leave can you ask people to take in different circumstances?
Legal obligations around pay.
What about Health and Safety - what are your obligations?
How can you keep your team safe from harm/infection?
What are your obligations if a staff member becomes ill or is injured as a consequence of the adverse event, either associated with the workplace or otherwise?
Other points to consider (that may not need to be in the policy) include:

Financial planning
IT system access and backups if working remotely
Confidentiality and information protection
Supply chain disruptions
Key personnel – who really needs to keep working and what is the plan if they can't?
Website – is this an opportunity to promote the services you offer.
Return to work – what happens when it all gets back to normal?
6. What do we have to do from a Health & Safety perspective?
a) Encourage staff to raise any concerns they may have. Consider and respond.
b) Review Coronavirus (or other adverse event) during regular H&S meetings.
There has been a lot of information in the media as to what to do regarding personal hygiene in the workplace and we presume you are familiar with that.
Disclaimer: This is general advice and does not cover all possible issues. If you have any questions and wish to discuss specific concerns, please call us as each situation will be different.
We are experienced in risk management and policy writing, so if we can assist you in this important aspect of your business, please call us on 021813382.