PREPARING FOR LEVEL 3 – PRACTICAL INFORMATION
Wed Sept. 8th 2021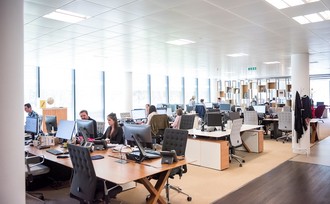 Due to the number of calls we are receiving from clients wanting to be ready for moving out of Level 4 lockdown, we have prepared the following practical information that may assist you:

Return to workplace checklist
Covid-19 Questionnaire for completion by staff before returning to work at L3
Pre-employment application form including vaccination status.
RETURN TO WORKPLACE CHECKLIST
This provides questions to assist you to develop best practises for your workplace. It also encourages you to look at what systems and processes you had in place that worked well for Level 4 and what could be improved. This is a good time to review while fresh in your mind, as it may be required again in the future.
COVID-19 QUESTIONNAIRE AND RETURN TO WORK PROTOCOLS THAT CAN BE GIVEN TO STAFF BEFORE RETURNING TO WORK AT L3.
This questionnaire is voluntary and the protocols provide information on what is expected when staff return to work. Under the Health & Safety at Work Act 2015, you are able to seek information to minimise risk in your workplace. We don't think anyone will disagree that the Delta strain of Covid19 is definitely a risk. There may be staff who raise questions and, more than ever before, communication is critical to gain the level of trust that is required in the workplace during these uncertain times.
UPDATED APPLICATION FORM
We have updated our pre-employment application form with a question relating to Covid19 vaccination status. It is your decision completely as to whether or not you ask this question. Again, you would be doing this for the purposes of health and safety.
Both the Covid-19 questionnaire and the application form cover how the information would be used and stored.
All these documents are available at $75 + GST each, so if you would like to receive any or all of them, please email me.
If you have any questions relating to these matters or any other HR matters, please don't hesitate to call – we are here to assist wherever possible.