Xmas Closedown and Payment During Closedown
Mon Nov. 23rd 2020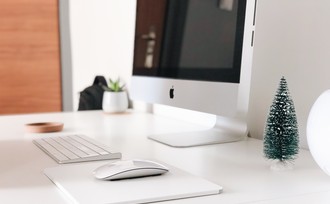 Are you aware of recent Employment Court ruling about how you pay people during your closedown period?
It's that time of the year again and some of you will be looking to closedown or reduce to skeleton staff over the Christmas/New Year period. You need to give a minimum of two weeks' notice to your team of the closedown dates but we recommend giving as much notice as possible so that people are aware and can make plans.
In the past it has been common for companies to pay staff their entitled Annual Leave if they have any. If they haven't been employed for a full year, or have used all their entitlement, then common practice has been to allow people to use accrued leave to cover this period. The Employment Court ruling goes against this.
The ruling states:
Employees who have no entitled leave at the beginning of lockdown must:
Be paid 8% of gross earnings since their start date or since their last anniversary date for leave entitlement
Have their annual leave anniversary date then moved to the start of the closedown period.
For example: If you had a staff member start work on the 1 June 2020 and you closed down on the 21 December 2020 they would have worked for you for 6mths. This would mean they had no entitled leave but they would have accrued two weeks annual leave. You would need to:
Pay them 8% of what they have earned since the 1 June 2020
Move their anniversary date for annual leave entitlement to the 21 December 2020
If the 8% does not cover them for the entire period e.g. you close for three weeks and the 8% is only equivalent to two weeks wages, then you can agree to treat the remainder as leave in advance or unpaid leave.
If the employee has any entitled leave (even if it is not enough to cover the whole period) then the entitled leave must be used and then the remainder of the period can be paid as leave in advance or unpaid leave and their anniversary date does not move.
If the employee wishes to have the remainder of the period paid as leave in advance, and you agree, we strongly recommend that this is recorded in writing and signed by the parties.
If you want to read the Employment Court ruling it can be found here.