Workplace changes from 6 May 2019
Mon April 29th 2019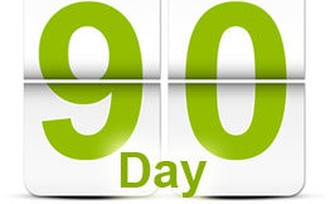 Benefits of Probationary Clause if you have 20 or more employees - Practical Advice
GONE IS OPPORTUNITY TO USE A 90 DAY TRIAL if you have 20 or more employees (i.e. more than 19) as at 6 May 2019.This includes casual and fixed term employees.Anyone employed prior to 6 May on a 90 day trial period will remain covered by that clause after 6 May.
How can you benefit from a Probationary Clause if you have 20 or more employees on 6 May?
When employing new staff after 6 May 2019 you will not be able to refer to a 90 day trial period but we recommend you have a comprehensive Probationary Period clause.

Probationary clauses are usually for 3 months.
This means employment will not be confirmed until you are happy with the employee's performance.This can be at the end of the probationary period or earlier.Probationary periods can also be extended if you still have concerns.
The employment agreement must record what steps will be taken during the probationary period to ensure a fair process is followed and what will happen if performance is not satisfactory.If the notice period for termination under the probationary clause is intended to be different from the standard notice in the employment agreement, this must be disclosed in the agreement.
Probationary periods can also be used when promoting a current employee.
How can we assist you?
We can provide you with a new clause for your employment agreements
A procedure that clearly outlines your responsibilities during and at the end of a probationary period.
If you are considering promoting a new employee and want to use a probationary clause, recommend you talk it through with us first.
and,
Domestic Violence Leave
A reminder that, as we informed you in our previous newsletter, any employment agreements from 1 April 2019 should contain a clause relating to domestic violence leave and you should have a policy outlining how you will manage any requests for this leave.
For more information and how to make the most of this change in legislation phone 021 81 33 82 or email thelma@thelmafrench.com