Redundancy – Notice Periods And Outstanding Leave Entitlement - Practical Advice
Tue May 26th 2020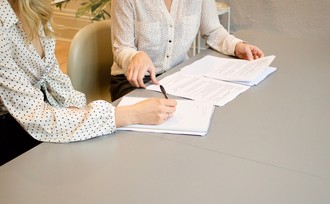 We continue to receive many calls from clients who need to reduce staff numbers due to the ongoing effects of COVID-19. The situation for them has deteriorated to such an extent that they are concerned about their ability to pay the notice period and outstanding leave entitlements. Many clients are unaware that because the subsidy is for "wages", it can also be used for paying notice and outstanding holiday pay.
Wage subsidy obligations
As per the wage subsidy declaration, if the subsidy was applied for:
before 4pm on 27 March 2020, where, despite best endeavours, it is not possible to retain employees in employment, employees may be made redundant within the 12-week subsidy period. The subsidy can be used to pay notice and outstanding holiday pay on termination, however it is not mandatory to pay out the full 12 weeks to an employee.
after 4pm on 27 March 2020, employees must remain employed for the whole 12-week subsidy period. This means, employers cannot terminate the employment of those employees named in the application within the 12-week subsidy period. However, an employer could provide employees with extended notice of redundancy corresponding to the remainder of the wage subsidy period. The employee's employment would then end by way of redundancy at the conclusion of the subsidy period. Notice could be inclusive of holiday pay and KiwiSaver employer contributions if the employer's circumstances are such that they cannot afford to pay these at the end of the employee's employment.
Notice periods
If a position is being made redundant, the employee must receive the notice outlined in their employment agreement. If the employee is not required to work out their notice period, payment for the notice period should be at the full contractual rate. If extended notice is being provided (whereby the employee remains employed for longer than their contractual notice period, to accord with the end of the subsidy) only the contractual notice portion needs to be paid at the full rate and the remainder can be paid at the subsidy rate.
Outstanding holiday entitlement
When assessing outstanding holiday entitlements, it is important to differentiate between an "entitlement to leave" and "accrued leave" i.e. leave that has accrued since the employee's anniversary.
As per section 16 of the Holidays Act 2003, at the end of 12 months' continuous employment, employees become entitled to 4 weeks' annual leave. Employers are entitled to direct employees to use their annual leave entitlements either by agreement or on 14 days' notice (per section 19 of the Holidays Act 2003).
Accrued Leave: Most payroll systems accrue leave on an hourly/daily basis. Strictly speaking, employees only become entitled to "accrued leave" at the end of the 12-month period. Unfortunately, there is no substantive guidance on whether employers are able to direct staff to use accrued leave.
In the absence of firm guidance, it is our view that a proposal to use annual leave entitlements could be expanded to state that, once an employee's annual leave entitlements have been exhausted, the employer proposes by agreement to utilise the employee's accrued annual leave.
The wage subsidy can be used towards the payment of the contractual rate of the leave payment and any annual leave that is accrued during subsidy period.
Extended wage subsidy available from 10 June 2020 - 1 September 2020
Whilst limited guidance has been provided around the extended subsidy to date, the key messages currently are:
employers cannot apply for the wage subsidy extension until the original 12-week wage subsidy has finished;
employers must have had, or expect to have, a revenue loss of at least 50% for the 30 days before they apply, compared to the closest period last year;
the extended subsidy will cover 8 weeks per employee from the date you submit your application;
the extended subsidy will be paid to employers as a lump sum at the same weekly rate as the original wage subsidy ($585.80 gross for employees working 20 hours or more per week and $350.00 gross for employees working less than 20 hours per week); and
employers will need to agree to certain obligations, such as:

- passing the subsidy on to your employees;

- retaining employees for the duration of the subsidy;

- doing your best to pay your employees at least 80% of their normal pay; and

- taking active steps to mitigate the impact of COVID-19 on your business.
We will keep you updated as further guidance is released.
Planning for redundancies
If you would like to receive our practical spreadsheet to assist with planning for redundancies, please let us know.
COVID Income Relief Payment - Additional Support for Employees Who Lose Their Job Between March 1 and October 30 2020.
Employees who have been made redundant from 1 March to 30 October 2020 due to Covid-19 and meet certain criteria, will be able to apply for a payment of $490 per week if working 30 hours or more and $250 per week if working 15-29 hours. Note the part time hours are different to earlier subsidies which stipulated the full time payment being available when working over 20 hours. Please refer to Work and Income for further information.
"Disclaimer: This newsletter provides general guidance only and is not a substitute for individual professional advice. Please contact us for specific professional advice before taking any action in relation to the matters dealt with in this newsletter."