PAPERLESS OFFICE
Wed March 8th 2017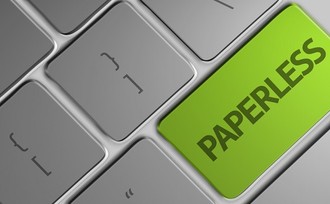 Digital copies of signed employment agreements are sufficient and you don't need to keep a hard copy. This also applies to other documents that would normally be kept in an employee file, including, but not limited to, the employee's CV, application form, interview questions, reference checks, coaching/feedback notes and formal performance reviews. These need to be retained even after the employee has left.
IRD/KiwiSaver/bank account details can also be scanned to a digital file and the hard copies disposed of. These and Payroll files need to be kept for 7 years.
It is important that all of these documents are in secure, backed up files so there is little chance of them being lost. They also need to be kept in a format that can be accessed easily and printed out if required.