New Lockdown! Are you having to consider changes to terms and conditions of staff?
Thu Aug. 13th 2020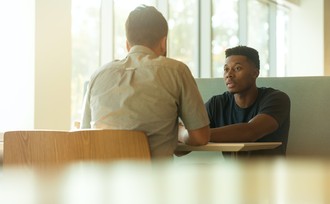 We are receiving many calls from worried employers regarding this latest lockdown. They are concerned as to how they can keep staff at their current terms and conditions while experiencing revenue which is greatly reduced.
It appears many people are not sure of the process to follow. Please phone us to discuss, but in very simple terms, even in the middle of a global pandemic, an employee's terms and conditions cannot be changed without their written approval.
If you need to make changes this must be done in consultation. You must set out what you are proposing and the reasons why.
For example, a reduction in hours and or days of work, or the hourly rate. The employee must then have an opportunity to provide feedback which needs to be considered before you provide a final decision. The employee also needs to be given the opportunity to seek advice, have a support person with them if they want to meet, either face to face (if Covid restrictions allow) or by some other means such as Zoom or phone.

If an employee does not agree to what you are proposing, you then have to consider other options which may include having to disestablish roles within the business.
In a nutshell – if you need to consider making changes to terms and conditions:
Consult
Provide opportunity for feedback
Consider feedback
Provide decision
If agreement is reached, provide written variation that is signed by employee
If agreement not reached, consider other options
In these circumstances time is of the essence for you so you need to know how to implement changes quickly while still following the correct procedure so as to avoid claims later.
EXTENDED WAGE SUBSIDY
Businesses which up until now have not qualified for the 8-week Wage Subsidy Extension, still have until 11.59pm on 1 September 2020 to apply. We recommend you check again to see if you qualify now after this latest lockdown - https://www.employment.govt.nz/leave-and-holidays/other-types-of-leave/coronavirus-workplace/wage-subsidy/
WE ARE HERE TO HELP
If you are worried and not sure what to do, we can provide specialist practical advice.
Disclaimer: This newsletter provides general guidance only and is not a substitute for individual professional advice. You should seek professional advice before taking any action in relation to the matters dealt with in this newsletter.