Covid-19 – Urgent – Wage Subsidies Expiring
Thu Aug. 27th 2020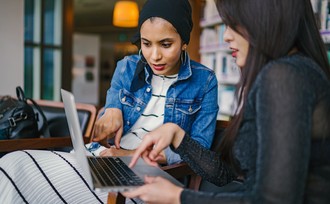 WAGE SUBSIDY EXTENSION (8 weeks)
This is only available until 11.59pm 1 September 2020 and payments are for an eight week period. If you now meet the criteria you should apply for this rather than the Resurgence Wage Subsidy (see below) as you will receive 8 weeks rather than 2 weeks support.
RESURGENCE WAGE SUBSIDY (2 weeks)
You only have until 3 September 2020 to apply for the latest subsidy – being the two-week Resurgence Wage Subsidy.
If you have not applied for the Wage Subsidy extension (see above), or if that extension has run its course for you and you meet the criteria for the Resurgence Wage Subsidy, you will be entitled to up to $1,171.60 per employee which will be paid into your bank account in a lump sum. The rates are the same as under the previous two wage subsidy schemes.
Please note you can only receive one Covid-19 payment for one employee at the same time.
When applying for the Resurgence Wage Subsidy you must advise your employees that you have done this and that they have the right to request all information held about them under the Privacy Act and that they can utilise WINZ's online Wage Subsidy Employer Search.
To check eligibility and to apply: https://www.workandincome.govt.nz/covid-19/resurgence-wage-subsidy/index.html#:
COVID-19 LEAVE SUPPORT SCHEME
This was changed at 1pm on Friday 21 August so it is now available for employers, including sole traders, to pay their employees who can't work and aren't receiving any other Covid-related support as you can only receive one benefit at the same time.

The criteria is you must have employees who either:
Have tested positive for Covid-19 and are required to remain off work until they've been cleared by a health professional to be released from self-isolation, or
Have come into contact with someone who has Covid-19 and must self-isolate for 14 days (as required by the Ministry of Health guidelines).
Are at a higher risk if they get Covid-19 and Ministry of Health guidelines recommend they stay at home while public health restrictions are in place.
Have household members who are at higher risk if they get Covid-19 and are recommended to stay at home.
For further information refer https://www.workandincome.govt.nz/covid-19/leave-support-scheme
WORLD WALKING
The following is a link to World Walking which we understand is having a great impact on team morale for one of our clients - https://worldwalking.org/

WE ARE HERE TO HELP
If you are worried and not sure what to do, please call and we will find a way through.
Disclaimer: This newsletter provides general guidance only and is not a substitute for individual professional advice. You should seek professional advice before taking any action in relation to the matters dealt with in this newsletter.