90-Day Trial Period
Wed Aug. 8th 2018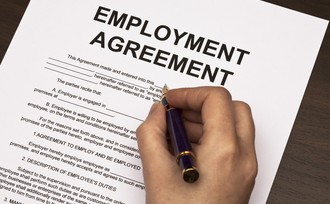 No longer can employment agreements contain both a 90-Day Trial Period and Probationary Period
The Employment Court has determined that this practice is longer appropriate. This means that a trial period provision in an employment agreement will be deemed invalid if it also contains a probationary period provision. What this means is that to avoid any claims of unjustified dismissal you should remove any probationary period provisions from new employment agreements.
If you currently have both these provisions in your agreements and are looking to terminate an employee under the 90-day trial period, we strongly recommend you don't. Call us to discuss what you should do.
90-Day trial periods and the Employment Relations Amendment Bill 2018
Once enacted the Employment Relations Amendment Bill 2018 will prohibit employers who have more than 20 employees on the day the agreement is entered into, from using 90-day trial periods in employment agreements.
If this applies to your business we strongly recommend you use a Probationary Period clause.
What is the difference between 90-day trial period and probationary period clauses?
(for more detailed analysis please email thelma@thelmafrench.com)
Trial period clause states that it is for a specific period not exceeding 90 days starting at the beginning of the employee's employment. During that period the employer can dismiss the employee and the employee is not entitled to bring a personal grievance for unjustified dismissal. It can only be agreed with a new employee who hasn't worked previously for the employer in any capacity. There are other criteria so please contact us if you require further information.
Probationary period clause must be written into the employment agreement recording that the employee's performance will be closely reviewed and their employment will only be confirmed if the required standards are met. It is very important that a system is in place to monitor performance, giving feedback on any issues, how they can be rectified and what the consequence will be if they are not. Unlike the 90-day trial period the employer must follow a formal process before issuing an employee with a warning under the probationary period. The timing of the probationary period is usually three to six months. The wording of this clause is critical, so please phone us for assistance.
Use of probationary period clause when a person is promoted. In certain circumstances it is possible to include a probationary period if an employee is being offered an internal promotion.
Induction/Onboarding goes hand in hand with trial period and probationary clauses in your employment agreements.
How can we help?
As you can see this area is very complicated and we can simplify this for you, depending on your specific requirements. With our pragmatic approach and belief that it does not have to be difficult, we will assist you to ensure you meet your legal obligations and have your new employee trained, motivated and meeting your expectations as quickly as possible.